Everything is gone, its only the canines and the little prey there is left.One moment we were living in peace with the humans in this village, we would hunt with them and everything was perfect. Then all at once it happened, the humans were dying in their sleep and sleep walking into the forest.They would never return from the forest, if they did then it was weeks later and they were dead, lifeless corpses bent on killing us. We don't know what happened exactly that day, but we know now how dangerous it is to sleep alone, we have to stay close to each others hearts. There is no room for distrust in the other canines for I believe we will be the next to fade.



T

ime
D

ate: March 10, 2020


S

eason: Early Spring


T

ime of Day: Noon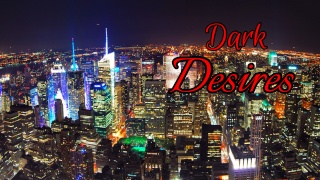 Link: http://darkdesires.forumotion.com/forum
Description:From generations to generations werewolves lived in peace. Well that what it use to be, and lets say many didn't survive. One day the Renati Vigilum pack was out hunting when they saw the swift feet of the Delirium pack moving across their land trying to expand their borders. So when the two alphas came together in a meeting, excuses, accusing one another made them grow apart even farther until it made them fight or give them hate red if they see one another. Now they are ready to strike as they kill ever little thing even if it's another wereling they take out the weak and keep the strongest. Since the generations pass on, the bloody secrets still follow will the new alpha'a change the past or seal the bloody fate forever?


Similar topics
---
Permissions in this forum:
You
cannot
reply to topics in this forum